Every September 4,000-5,000 residents from across Metro Vancouver come out to our fun-filled event to learn all about the inner workings of local agricultural practices.
Delta Farmland & Wildlife Trust (DF&WT) held our Summer Solstice BBQ on June 22 2019. It was the first time we held the Fundraiser at the historic Harris Barn on Arthur Drive and we had a perfect evening to enjoy the gardens and grounds.
Sept. 10th, 2022
from 10 A.M. to 4 P.M.
Westham Island Herb Farm, 4690 Kirkland Rd, Delta, BC
Since 2007 residents from across The Lower Mainland have traveled to Westham Island to see what a day in the life of a local farmer is all about.
Hosted by Delta Farmland & Wildlife Trust, in partnership with Westham Island Herb Farm, Day at the Farm is a family-friendly event that invites community members from around the region to learn and experience first-hand the challenges and rewards of growing quality food here in the Fraser River Delta. By attending Day at the Farm, visitors can learn more about how farmland supports an abundance of local wildlife and helps to make the Fraser River Delta such a special place.
Located on the Fraser River Estuary, Westham Island's nutrient-rich soil provides an ideal environment where crops can thrive and wildlife habitat can flourish. Through interactive booths and displays, visitors can learn about soil health, ecosystem services, and the critical role farmers play as stewards of the land.
In order to keep this event free and accessible, we rely on the generous help of volunteers! As a token of our appreciation all volunteers will receive a limited edition 2022 Day at the Farm T-shirt and a voucher for food on-site. 
If you think you can help us please consider signing up! Shifts can be scheduled for the morning, afternoon, or both. We will make every effort to place you in your preferred location and job.
Please click on the link below to let us know your preferred day, time, and choice of t-shirt size.
Grab a seat on a hay-bale and take in some country/folk tunes from local talent!
Develop a stronger connection to your food by farming your own produce! Dig up some locally grown potatoes and bring them home to eat for dinner.
See how farmers raise chickens through a unique display featuring live birds.
Travel around Westham Island Herb Farm on a guided tractor tour to learn more about crops grown here in Delta.
Attend a demonstration with horses to see how Delta's farmers used to plow their fields.
Sample food from talented chefs as they cook up delicious meals using local produce.
Take the opportunity to chat with bird experts and meet rescued birds of prey face to face.
Pick up free local produce and learn about what makes buying local food so special.
*Please bring cash with you as there is no ATM machine on-site!
UBC – Floral Strip students
WHAT PEOPLE LOVE ABOUT "DAY AT THE FARM"
"Day at the Farm is a great event to introduce city folks to a taste of country life!"  
"This event is always great! The food trucks are good and the entertainment was spectacular. Keep up the good work! " 
"Fantastic event! It keeps getting better and better every year!" 
"Great family event!I love that I can bring my grandkids for free."   
"The hayride was very fun and educational!"
This event will adhere to current provincial COVID-19 guidelines. Staff and volunteers will be taking precautionary measures to ensure the safety of all guests. Hand sanitization and hand washing stations will be provided.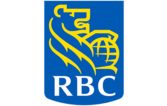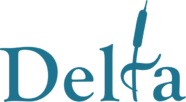 Delta Farmland & Wildlife Trust (DF&WT) held our Summer Solstice BBQ on June 22. It was the first time we held the Fundraiser at the historic Harris Barn on Arthur Drive and we had a perfect evening to enjoy the gardens and grounds. Although the venue changed, we could not imagine the Solstice BBQ without the BC Culinary Olympic Team. Chef's JC Felicella, Tobias MacDonald and James Hutton brought together a team of chefs who are practicing their art and perfecting techniques in preparation for the 2020 Culinary Olympics. The meal was outstanding and we wish them luck in their quest for gold! Of course, the BBQ would not have been complete without a visit from Bruno Marti. Bruno donned his apron to lend a hand and offer advice and encouragement to the team!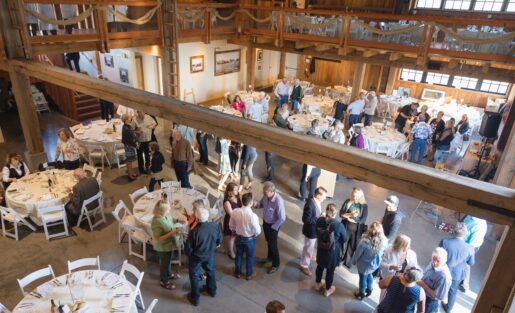 DF&WT was very proud to recognize members of the Delta Agricultural Society (DAS). These farmers represent families who were among the first to settle in Delta. These families did more than farm they created a community. When founded in 1888 DAS's objectives were to "encourage the raising of improved stock; the use of the best methods in cultivation of the soil, and to foster household arts." DAS continues to encourage the best methods in soil cultivation and has contributed $4 million towards DFWT stewardship programs that promote sustainable farming and land stewardship.
The Solstice BBQ is also an opportunity for DF&WT to recognized individuals and families for their significant contributions to agriculture and wildlife sustainability.
The 2019 Service Award was given to Edward van Veenendal. Edward served on the board of directors of DF&WT for many years. His expertise creating and managing planted landscapes, combined with his passion for native plants, was invaluable. He provided plant identification training for staff and advised on the design of effective hedgerows, ones that would provide structure for nesting songbirds, cover for small mammals, and a wide range of flowering shrubs as foraging habitat for pollinators. Edward also spearheaded a recycling and waste program to ensure the proper sorting and collection of waste generated at Day at the Farm.
The 2019 Stewardship Award was given to Ian Paton. Ian is a Ladner native who followed in his father's footsteps as a dairy farmer, as an auctioneer and as a public servant. Ian was a member of Delta city council from 2010 to 2017 and was elected to the BC Legislature in 2017 where he now serves as Agriculture Critic. In November 2018 Ian spoke in the legislature about the Delta Farmland and Wildlife Trust and the "amazing partnership that has transpired between conservationists and the farming community" in Delta. We are grateful for his support as an auctioneer at every fundraiser and especially at Day at the Farm where you will find Ian guiding hay wagon farm tours and sharing his farming knowledge with visitors.
Whenever we hold an event, be it the Solstice BBQ or Day at the Farm, we know that it is only possible because of the generosity of sponsors and donors. We would like to extend out thanks and appreciation to everyone who supported this event. We especially want to thank Shato Holdings Ltd., Century Group, Ducks Unlimited Canada, Vancity, Global Container Terminals Canada LP, BC Fresh, The City of Delta, Alpha Aviation, Westshore Terminals, Four Winds Brewery and Emma Lea Farms.
No fundraiser is complete without a live and silent auction and we want to thank the many businesses and individuals who generously provided goods and services including:
AgSafe BC, Apex Glass, Arlene Smith, Atomic Hair Studio, Barnside Brewing, Bass Pro Shop, Beach Grove Golf Club, Blair Ledingham, Brent Kelly Farm Inc., Buttercups Children's Boutique, Camille's, Carlene Lewall, Coast Tsawwassen Inn, Coastal Olive Oils Co., Country Lane Gallery, Delta Optimist, Double R Rentals, Ducks Unlimited, Equine Essentials, ES Crop Consult, Extreme Clothing Boutique, Farm Credit Canada, Gary Nay, Gateway Casinos & Entertainment Limited, Home Hardware Tsawwassen, Hygge, Kathy Dance, Kirsten Laufer Photography, L 'Aromas Bakehouse, Ladner Village Market, Linda Jones, Lordco Auto Parts, Mario's Kitchen, Maureen Malenstyn/True Outdoors, Men in Kilts, Meridian Farm Market, Niagara Falls Restaurant, Petra's by L 'Aromas, Prairie Coast Equipment, Richlea Bakery, Robert Bateman, Royal Bank of Canada, RunInn Tsawwassen, School House Farm, Silvercore Advanced Training Systems, South Coast Casuals, Southern Irrigation, South Delta Heels, Spa Blue, Speeds Liquor Store, Speeds Pub, Stillwater Sports, Sunny Tsawwassen (Tsawwassen Business Association), Sunnyside Nursery, TNT Hay Sales, Tsawwassen Springs Golf Course, Tyler Garnham Photography, Urban Impact, Vancouver Aquarium, Vancouver Canadian Baseball, Vinca's Kitchen, West Coast Fence Art, and West Coast Seeds.
We also want to thank everyone who came out to enjoy the solstice BBQ with us. We appreciate your support for Delta Farmland & Wildlife Trust and we hope that you will join us on September 7 for Day at the Farm!